EKFA?
EKFA is a recent company developing ecological solar kits which aims at providing electricity to remote families.
Since today 840 million people do not have access to electricity our target public is worldwide located.
Currently looking for financial support in order to provide solar kits to remote families, we need your help. If you want to make a change for our planet, you can do a small donation via PayPal or VIPPS below. Thank you!
What are we making?
Power is a vital need, just as water or food. A solution for people who live without access to electricity, is our solar kit based on a new technology called "super/ultra-capacitor".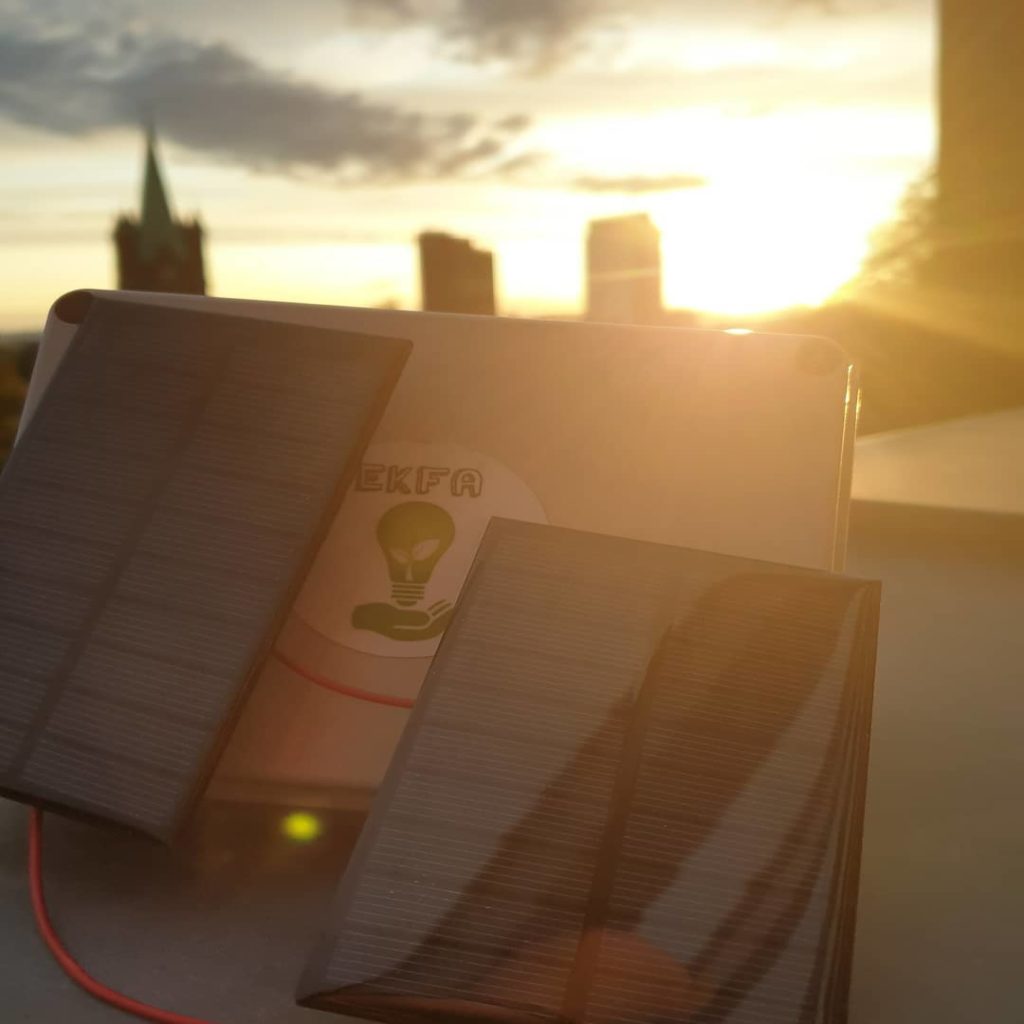 The product can be used to:
Provide light
Charge phones
Power a small computer
Environmental benefits
The EKFA kit:
reduces the use of fire, candles and kerosene lamps (estimated pollution of kerosene lamp: 200kg of CO2 per year)
reduces the risks of fire and inhalation
is solving a problem within a long term perspective (20 years)
For more information
How does it work?
EKFA kits are financed through advertising. Local entrepreneurs are in charge of mounting and distributing kits to remote families. Thus, the entrepreneur is receiving a regular income and families are getting access to electricity.
Facebook page
---
Partners and Sponsors